JOIN US ONE SATURDAY PER MONTH IN-PERSON OR VIA ZOOM
Join a teacher-leading-teacher professional learning community and earn access to
Agrivoltaic kits for your classroom as we continue exploring how Agrivoltaics can provide
sustainable solutions for global challenges involving food, energy, and water. We will
introduce you to agrivoltaics, loan you an agrivoltaics kit to play with and use, and allow you
to explore creative ways to implement the technology in your classroom.
Bisbeee Science Lab,519 Melody Lane, Bisbee, AZ
ACCESS SESSION VIA ZOOM AT: https://arizona.zoom.us/j/87601552975#success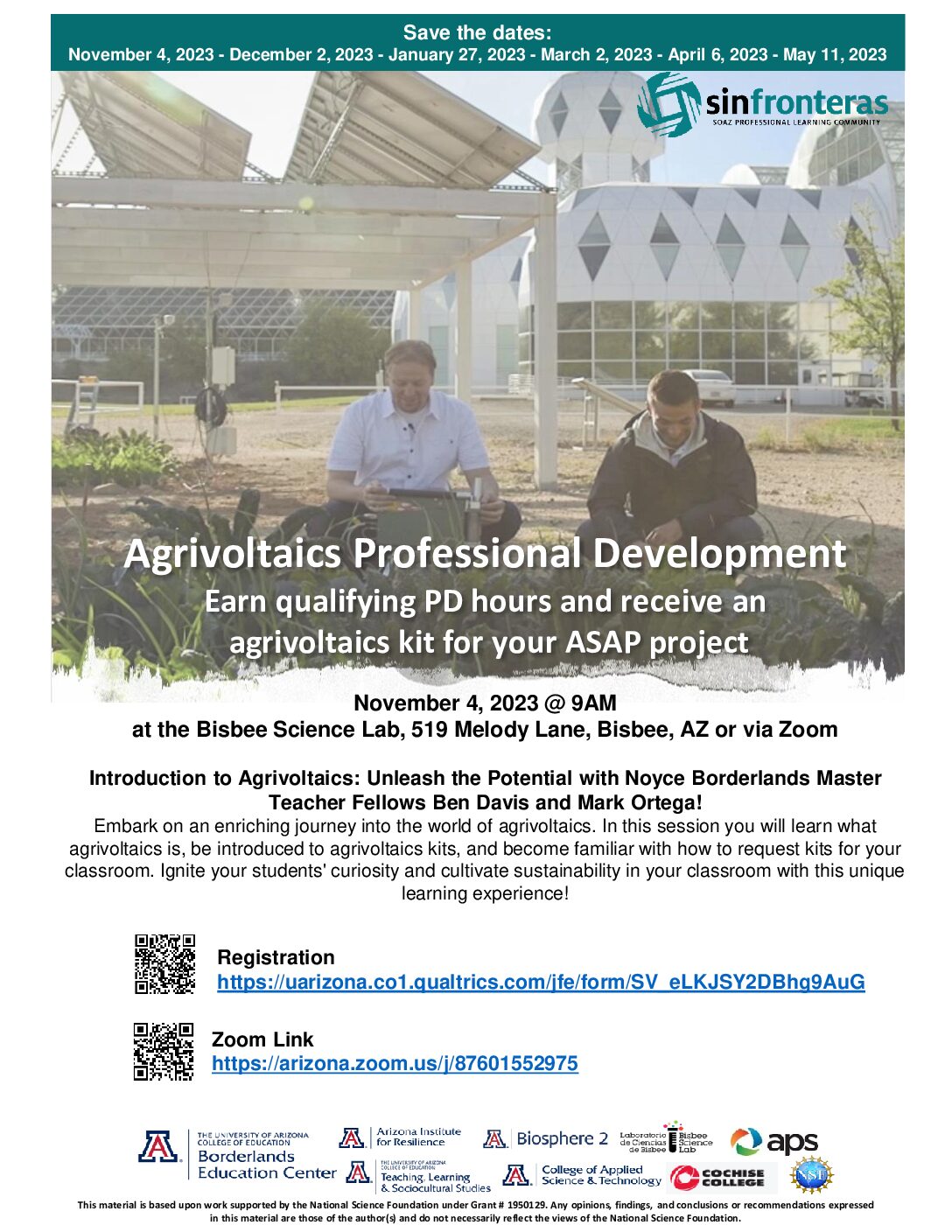 For questions regarding this resource, please contact Borderlands Education Center: Sin Fronteras.