Using a Communities of Practice (CoP) model, we will be working together over the next several months to master the Core Practice Sets outlined in "Ambitious Science Teaching" by Mark Windschitl, Jessica Thompson, and Melissa Braaten (https://ambitiousscienceteaching.org/).
Once registered, you will receive the Ambitious Science Teaching text by mail and we will begin meeting monthly through Zoom and in-person, February 11th, with author Melissa Braaten. Sharing ideas about what works, we will learn from others, gain new ideas and grow together ending part 1 in May with a completed lesson plan which can be submitted to ASAP as a model for other teachers.
In-person and Virtual Events for ongoing collaboration.
Part 1 dates:
January 18th 6-7:30pm Virtual
February 11th 8am-3:30pm In-Person, Keynote speaker Author Melissa Braaten in Phoenix, location TBD
February 22nd 6-7:30pm Virtual
March 15th 6-7:30pm Virtual
April 19th 6-7:30pm Virtual
May 6th 8am-3:30pm In-Person, Phoenix area location and keynote TBD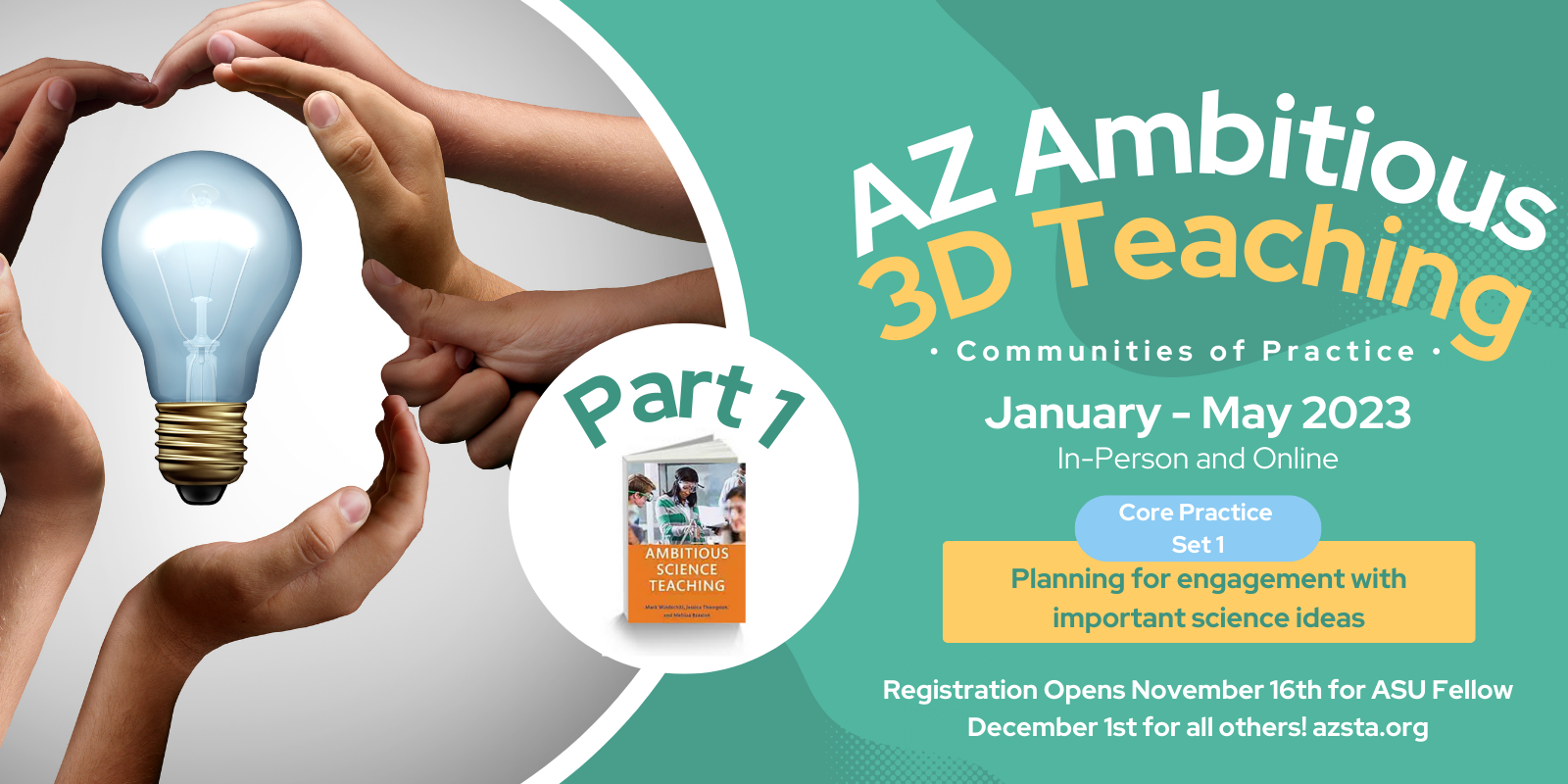 ---
Tucson Values Teachers is providing limited scholarships for educators to attend PD opportunities, if you are interested, click here for more information
---
For questions regarding this resource, please contact Arizona Science Teachers Association.
Contact Name:

Sara Torres

Phone No:

520-709-1886

Email Address:

astaexecdir@azsta.org