COMMUNITY OF PRACTICE  2021 –2022
REGISTRATION NOW OPEN
Our Communities of Practice offer professional development for early childhood educators on a variety of topics, individualized coaching sessions and opportunities to meet and learn from other educators.  There is no cost to attend.
17 COMMUNITIES OF PRACTICE TO CHOOSE FROM
OUR MISSION
Increase degree completion among early childhood educators, honor diversity and create a culture that supports education in Southern Arizona.
QUESTIONS?
EMAIL:
getcfc@unitedwaytucson.org
VISIT OUR WEBSITE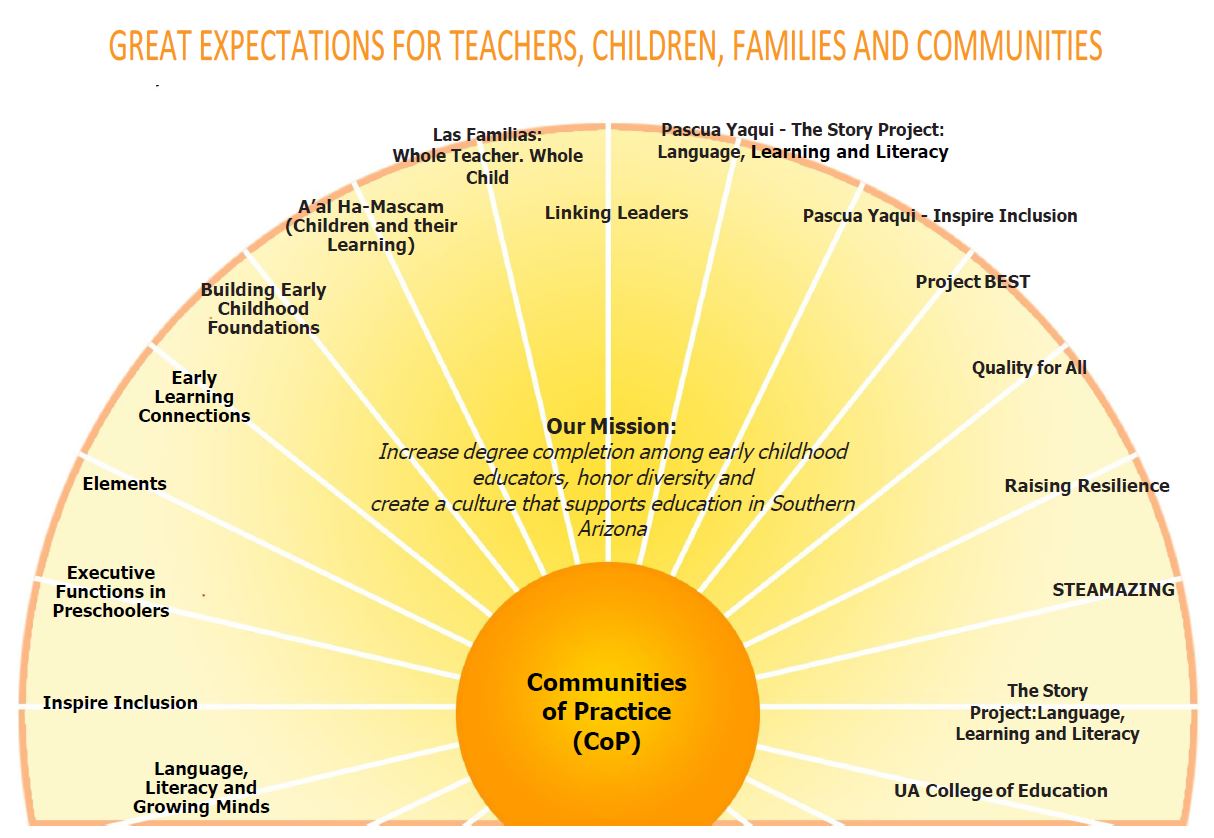 Due Date : September 10, 2021
For questions regarding this resource, please contact United Way of Tucson and Southern Arizona - Great Expectations.