Arizona Project WET is holding a workshop for 4-12th grade Master Exceptional Education and Special Needs teachers to integrate adaptations and accommodations for special needs and exceptional education students into our water curriculum. Join us for this three-day workshop, where you will experience our standards-driven lessons and integrate appropriate accommodations for your learners' age group and skill level.
January 3rd & 4th, 9:00am – 3:30pm
Water Resources Research Center, 350 N Campbell Ave, Tucson, AZ 85719
Day 1: Experience our Sweetwater Wetlands water festival and our in-classroom Groundwater, Water Scene Investigation, and other APW lessons.
Day 2: Work in teams to integrate accommodations, adaptations, and extensions into the lessons to make them accessible for your learners.
Day 3: Return in the Spring (date TBD) for a final day of designing skill level assessments and artifacts you and AZ Project WET can use to quantify student learning.
19.5 PD hours

$150 stipend for each day attended, up to $450 total.

Breakfast and Lunch on each day

Project WET curriculum and Activity Guides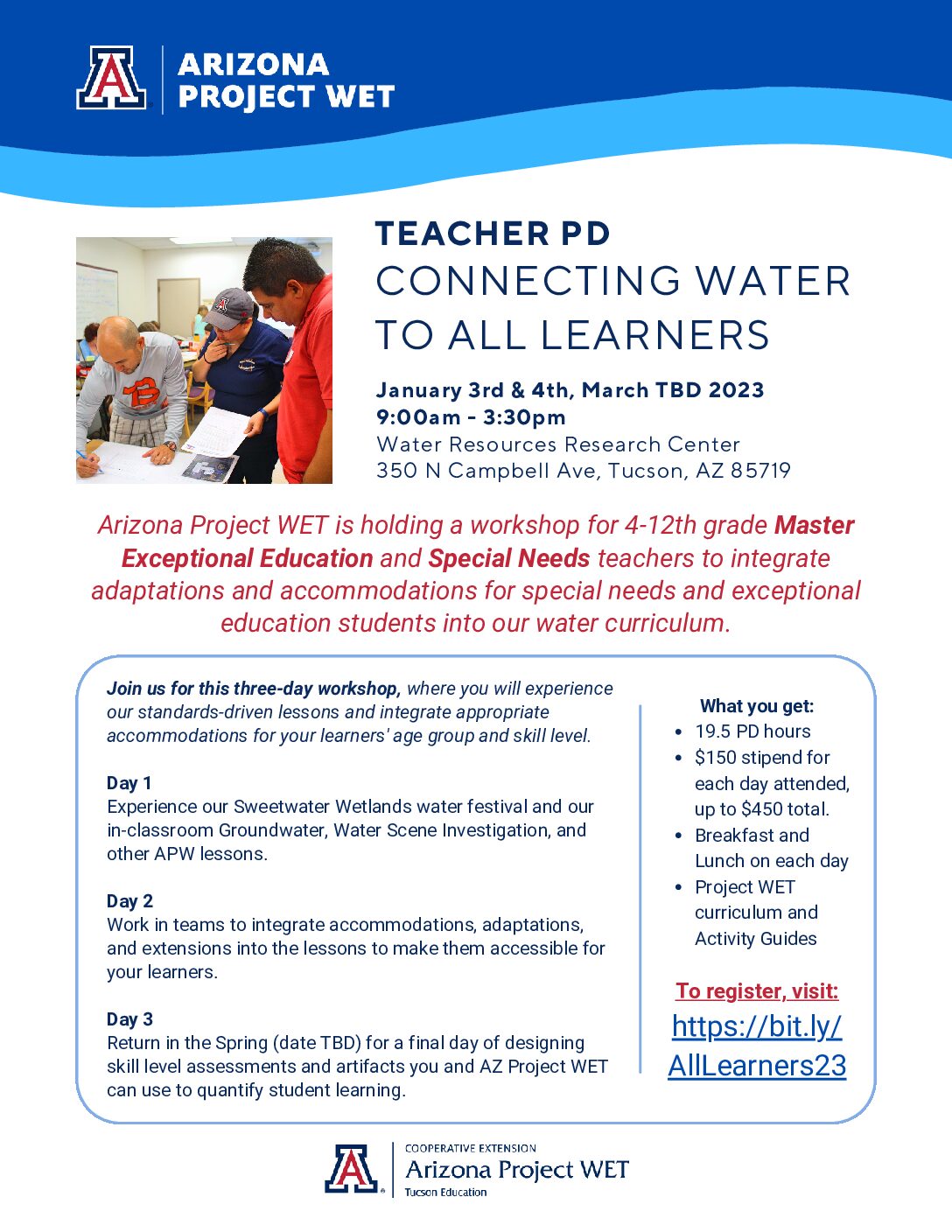 For questions regarding this resource, please contact Arizona Project WET.
Contact Name:

Josh Ruddick, M. Ed. Program Outreach Coordinator Arizona Project WET

Phone No:

520-621-7477

Email Address:

jruddick@arizona.edu & hhilburn@arizona.edu