Thursday, March 31, 2022, from 4pm – 5pm AZ time
Immersing students in experiential learning opportunities that impact attitudes and behaviors is what Special Education and Environmental Education (EE) instructors strive
for. However, practical incorporation of pedagogical strategies from the two fields lacks supporting literature. This workshop will address barriers faced by practitioners in both fields, a brief review of relevant literature, and explore the meaning of inclusion at the personal and professional level.
Michelle Silvers is a 4th year doctoral candidate in the Department of Disability and
Psychoeducational Studies (DPS) at the University of Arizona. She received her undergraduate and Masters' degrees at St. Louis University. For 6 years, she worked for St. Louis Public Schools as an Early Childhood Special Education Teacher prior to beginning her Ph.D. program at the University of Arizona. Her dissertation research investigates the relationship between the fields of Special Education and Environmental Education (EE). Specifically, her research explores methods for supporting the advancements of increased accessibility, program inclusion,
and equitable practices within EE educational opportunities for historically marginalized communities.
Register here
---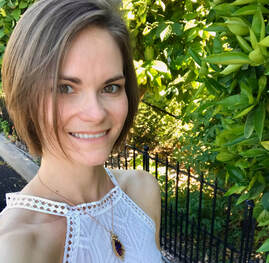 For questions regarding this resource, please contact Wildcat Writers.
Contact Name:

Wildcat Writers

Email Address:

wildcatwriters@arizona.edu