Thursday, Feb 10, 2022, from 4pm – 5pm AZ time
This workshop will dive into the histories of Subtractive Schooling (Angela Valenzuela) in the U.S. and then examine some of the pedagogical practices that Carmen Kynard presents in Vernacular Insurrections (2013) as a response to harmful schooling practices.
J. Eik Diggs is a licensed Spanish language and ESL teacher with ten years of experience with heritage language curriculum design and teaching. She developed and taught a multi-year high school Spanish as a Heritage Language program in Minneapolis, Minnesota, infusing ethnic studies, the arts, identity work, and youth participatory action research.
​Register here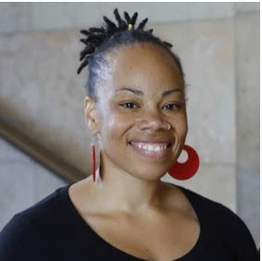 For questions regarding this resource, please contact Wildcat Writers.