Are you looking to grow and sustain a school garden? Do you want to start small with a worm composting bin using red wigglers you can keep in your classroom? Are you looking for teacher-tested ideas for developmentally appropriate school gardening activities? Do you want to help your young scientists make careful observations about how the plants around your school and our desert change from season to season? Look no further! This strand will be facilitated by national recognized school gardeners who have started and supported many school garden programs. Get your hands dirty as you learn from these experts and make a plan for where you will start and how you will grow and sustain your own school (or classroom) garden. No gardening experience or green thumb required. Wear the student hat as you explore how to integrate science and other subjects into school garden activities and then put on your teacher hat to consider modifications and adjustments for your particular school/classroom situation and the gardeners you teach.
STEMAZing Kit: All participants will have a kit waiting for them at Escuela Manzo on the first
day of the institute on June 13th. At the end of the final in-person session on Thursday, June
15th, participants will take all components of their kits home with them.
Audience: PreK-12th Grade Teachers
Facilitators: Moses Thompson – Director at UA School Garden Program and Stacy
Evans – garden educator at Escuela Manzo and their amazing team
Location: Manzo Elementary, 855 N. Melrose, Tucson, AZ 85745.
Cost: $75 for three days of world-class professional development AND a STEMAZing
Kit valued at more than $300.
Course Dates: Tuesday, June 13 – Thursday, June 15, 2023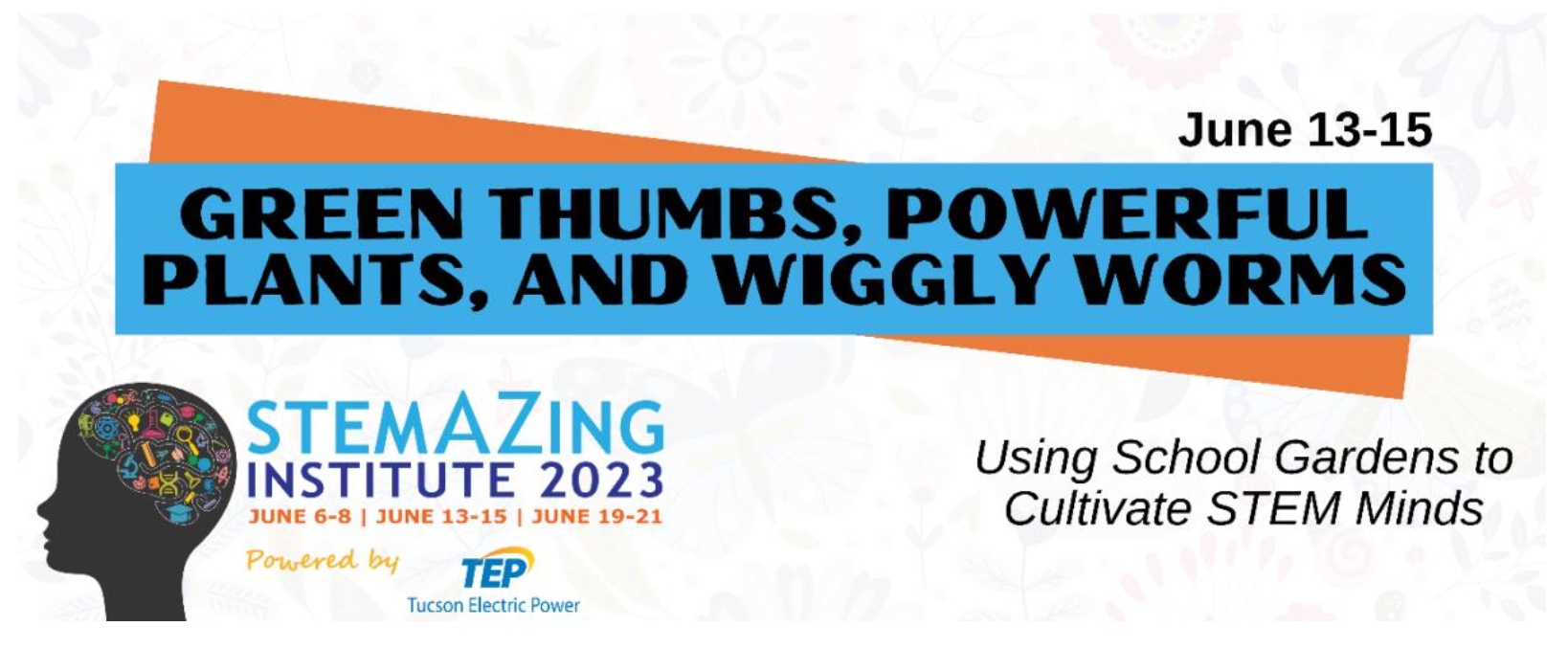 ---
Tucson Values Teachers is providing limited scholarships for educators to attend PD opportunities, if you are interested, click here for more information
---
For questions regarding this resource, please contact Pima County School Superintendent's Office.
Contact Name:

Amanda McPherson

Email Address:

amanda.mcpherson@pima.gov