Be part of an exciting opportunity to learn about the Seven Essential Life Skills each child needs from Ellen Galinsky's book Mind in the Making.  In these trainings participants will be guided through a process of reflection and self-discovery as they begin to understand their own competencies in each of the life skills and discover tips and tools to help build executive function skills in young children.
Participants will receive an overview of the 7 essential skills presented as a learning journey, driven by science and built on relationships. We will introduce to one Life Skill per week and learn how to apply them in  our own lives as well as how to promote the use of the skill with children.
This training series will take place every Wednesday evening for 8 sessions. There will be no class on Wednesday July 27th.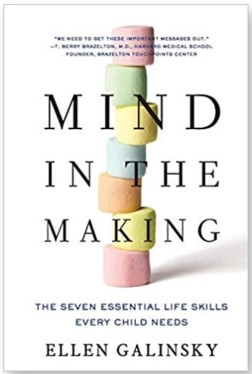 Tucson Values Teachers is providing limited scholarships for educators to attend PD opportunities, if you are interested, click here for more information
For questions regarding this resource, please contact Candelen.
Contact Name:

Louise Durant

Phone No:

480-829-0500

Email Address:

ldurant@candelen.org