Discover tips and tools to help build executive function skills in young children based on the best selling book Mind in the Making: The Seven Essential Life Skills Every Child Needs by Ellen Galinsky.
Participants will receive an Overview of the 7 Essential Life Skills presented as a learning journey, driven by science and built on relationships. Participants will be introduced to one Life Skill per week and learn how to apply them in their own life as well as how to promote the use of the skill with children.
This training series will take place every other Wednesday evening for 8 sessions, 15 weeks total and is grant-funded for all DES-contracted sites.  Non-DES sites can apply for approval for grant funding by registering via the AZ Workforce Registry. Signing up for the first session will automatically enroll participants in the entire series.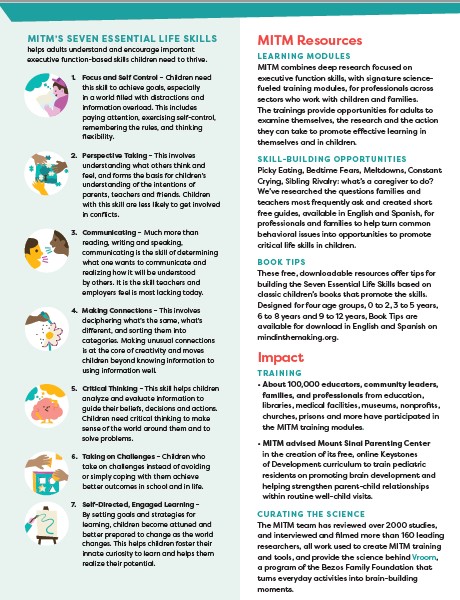 For questions regarding this resource, please contact Candelen.
Contact Name:

Louise Durant

Phone No:

480-829-0500

Email Address:

ldurant@candelen.org