11/28/23 Update: we are now at capacity for both morning and afternoon sessions, however, please complete the registration form to be placed on our waitlist.  **If waitlisted and then selected for a session, you are likely to be placed in the afternoon session.
The Cooper Center for Environmental Learning (Camp Cooper), Nature Created Play, Tucson Regional Educator Collaborative, and United Way of Southern Arizona are excited to present the Loose Parts Workshop for current and prospective early childhood educators on Saturday, December 9th! The workshop will take place at Camp Cooper and participants will receive a $100 stipend and materials to take back to the classroom.
Dive into the world of age-appropriate loose parts and the world of sticks, rocks, leaves, water, mud, boxes and tree stumps. Learn to source free and affordable materials, manage storage and create engaging loose-part learning invitations. Unlock your creative potential as an educator, and learn how to harness the magic of loose parts to foster open-ended play, creativity, curiosity, exploration, and problem-solving. It's affordable, it's easy, and it's oh-so rewarding!
Participants will have hands-on opportunities to play with loose parts and design inspiring loose-part learning invitations.
Space is limited so make sure to register today!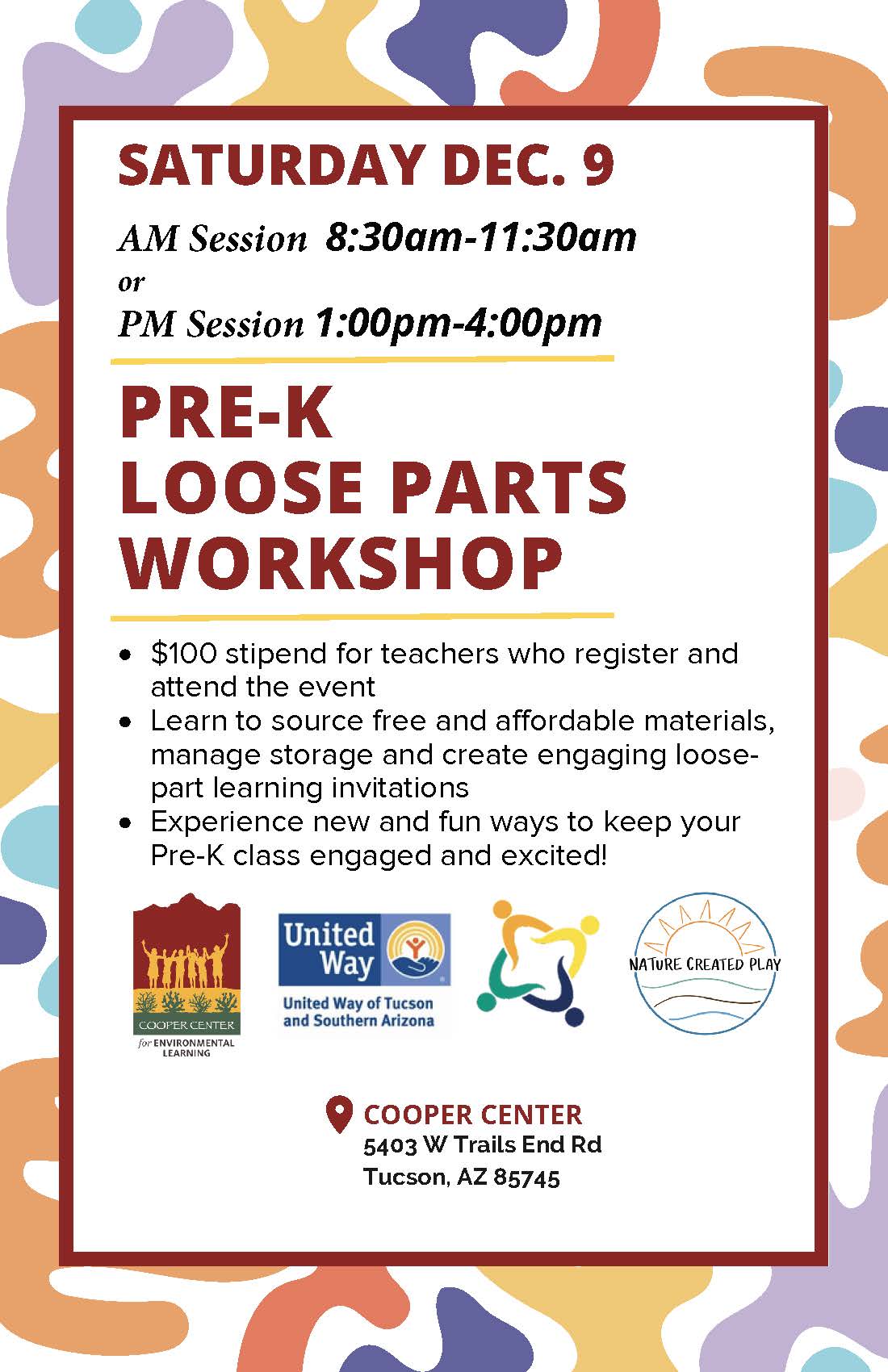 For questions regarding this resource, please contact Tucson Regional Educator Collaborative.
Contact Name:

Alicia Durbin

Phone No:

(520) 621-7511

Email Address:

trecarizona@arizona.edu