The mission of the Pima County Health Department is to ensure the health, safety, and well-being of our community through leadership, collaboration, and education.
The Pima County Health Department is dedicated to help the residents of Pima County achieve and maintain an optimal level of wellness. The Health Department and its partners are committed to embracing and promoting diversity throughout our programs.
We encourage an active network of public health and safety professionals and community-based organizations. We are the community voice of public health based on our knowledge, experience, skills and accessibility.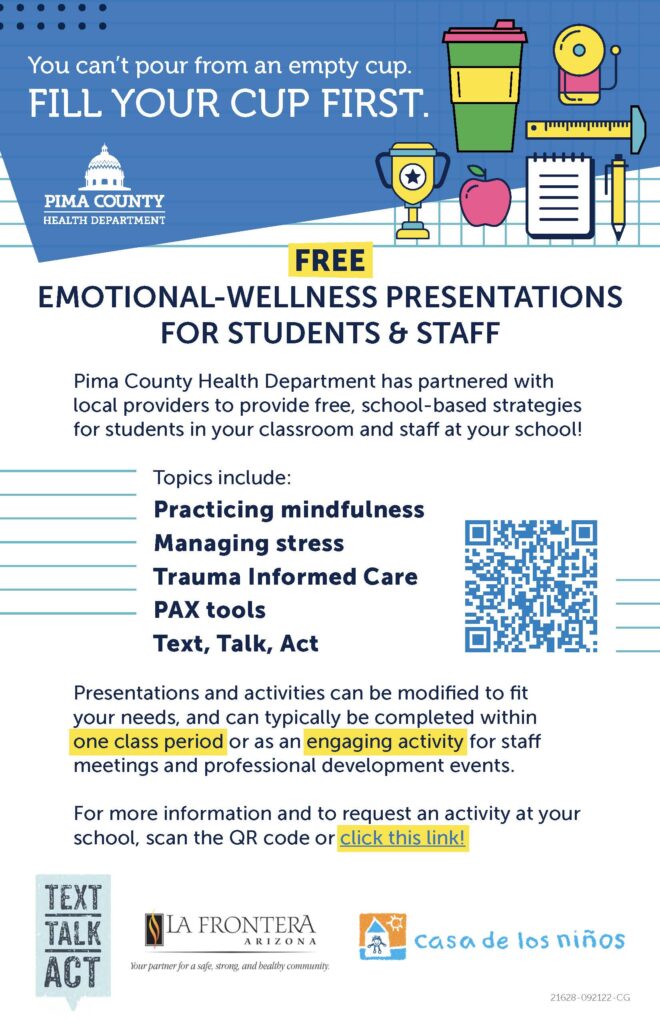 Upcoming PD Programs
Resources