TREC offers a two-year Teacher Leader program that provides classroom teachers with a leadership opportunity and a voice to make changes in their teaching practice and support others in their teaching practice. Currently, TREC is adding one cohort of teacher leaders from a variety of schools in the region. In their first year, the cohort identifies and learns about a key teacher need; in their second year, they work towards addressing this issue through PD opportunities. These teachers also assist in planning the TREC June Summit, with a different topic each year to address the region's professional development needs.
We currently have two cohorts. Our first cohort chose to address emotional resilience in teachers and have decided to lead a book study about Onward: Cultivating Emotional Resilience in Educators by Elena Aguilar. This book and book study, will help facilitate the region's teachers in thoughtful discussion to both empower teachers to practice new social emotional learning strategies in their classroom (i.e., asking students to pay attention to who is doing something right and sharing it out to improve classroom community) while also supporting each teacher's emotional resiliency. Finally, through the book study the Teacher Leaders will focus on connecting teachers to one another. We look forward to seeing what our second cohort's project focus will be.
Outcomes: Those who participate in the teacher-leader program are given an opportunity to grow as educators while staying in the classroom. Three teachers out of eight in our first cohort have increased their coaching role in their districts.
Cohort 1
Jamie Camero
Douglas Elementary, Flowing Wells (6th Grade Science)
Teacher for 16 years
"I was inspired to become a TREC Teacher Leader when I attended the retreats and saw how much passion there was around teacher retention and building leaders from within. I wanted to work with TREC so that I could gain the confidence to pursue leadership opportunities while remaining close to the classroom setting. Building a community with my Co-Teacher Leaders has been one of the most fulfilling years of my career." 
Xochitl Hosmer
Sonoran Science Academy East (Kindergarten)
Edna Leyva
Baboquivari High School (English, AVID, Spanish)
Joni Lightcap
Tanque Verde High School (Math) 
Sarah Neigocki
Tucson Unified School District (Special Education)
Justin Powell
Sunnyside Middle School (Math)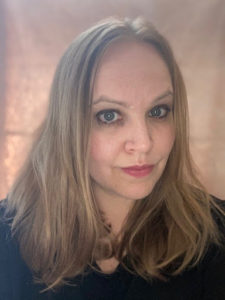 Lauren Smoot
Tortolita Middle School, Marana (7th Grade English & Language Arts, Teaching and Technology Coach)
Teacher for 13 years
"I think that teacher learning and well-being is really vital to student success. When teachers feel valued, they are able to do their jobs better. I want to do anything I can to develop my own skills, but also cultivate growth in all teachers. The concept of a giant network of teachers learning and working together and supporting each other is really exciting. I'm so grateful to be part of TREC."
Karyn Vick-Frantziskonis
Amphitheater Unified School District (5th Grade)
Cohort 2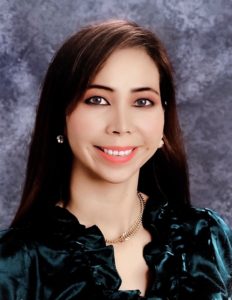 Melody Andrade
Palo Verde High Magnet (Dual Credit College Algebra, Regular College Algebra, and Geometry)
Teacher for 17 years
"With the challenge of the worldwide pandemic, education continuity, planning, and management are certainly the major issues today. How can the students continue learning while keeping themselves safe from COVID-19? How can a teacher sustain each student's needs in a new normal? How can I uplift students, parents, and teachers to win this education battle? Being in the TREC Teacher Leader, I believe I could learn and collaborate various teaching strategies to address the said issues. It is a good opportunity to bring back to my school whatever learning I could get from this group throughout the school year. I'm hoping that with TREC Teacher Leader, I could promote and learn the best way to increase the practice of 4E: Equity, Encouragement, Ethics, and Empathy in the education system."
Kristi Chiasson
Tucson Unified School District (K-5 Reading, Math)
Benjamin Collinsworth
Flowing Wells Unified School District (1st grade)
Jacqueline Gale
Scottsdale Unified School District (Creative Writing and 10th Grade English)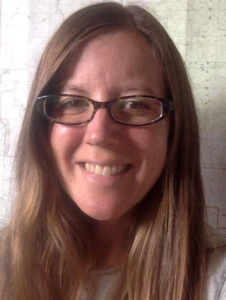 Deb Goepfrich
Agua Caliente Elementary (1st Grade)
Teacher for 14 years
"I see the need for teacher leaders to help other teachers grow in their practice.  I also think teacher leaders play a crucial role in building a support community to help teachers build resilience as they work in an undervalued and stressful occupation."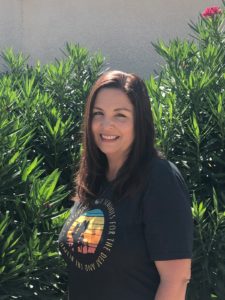 Carmen Haber
CHIC Preschool, Arizona School for the Deaf and Blind (Listening and Spoken Language)
Teacher for 16 years
"I wanted to be a TREC Teacher Leader to be a support for other teachers, work on retention strategies and Professional Development opportunities for our community (teachers)."
Courtney Quihuis
Vail School District (4th Grade)
Danielle Swartz
Amphitheater Unified School District (1st Grade)
Emily Tate
Marana Unified School District (7-8th Grade Art)
Niki Tilicki
Amphitheater Unified School District (Math, 4th Grade)