TREC's Teacher Leader program provides classroom teachers with an opportunity to build key leadership competencies (professionalism, communication, advocacy for teaching and learning, and professional learning) through leadership opportunities and a reflective space to make changes in their teaching practice and support other educators.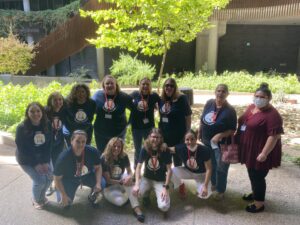 The next Cohort of Teacher Leaders was just announced in our recent newsletter. You can read more about this dynamic group of Teacher Leaders and all TREC Cohorts below. Cohort 5 applications will open in the the beginning of 2023.  Stay up-to-date with this program and other information by joining our newsletter: https://trecarizona.org/get-updates/.
Annually, TREC brings on one cohort of birth-12th grade teacher leaders from a variety of schools in the region. In their first year, the cohort identifies and learns about a key teacher need; in their second year, they work towards addressing this issue through PD opportunities. These teachers also assist in planning the TREC June Summit, with a different topic each year to address the region's professional development needs.
We currently have four cohorts of TREC Teacher Leaders.
Cohort 1 Teacher Leaders engaged in inquiry cycles with the region's teachers and developed a Mentoring Community of Practice (CoP).
Cohort 2 Teacher Leaders supported six Communities of Practice, including topics of educator resiliency, trauma-informed teaching, visual art community, and leading while female.
Cohort 3 Teacher Leaders have launched nine CoPs for the 2022-2023 school year focused on educator resiliency, self-care, the language of children, personalized competency based learning, play, equitable grading, and more.
The fourth Cohort of Teacher Leaders will be building community and learning leadership skills using the book Onward, by Elena Aguilar. We look forward to seeing what our fourth cohort's project focus will be.
When the TREC Teacher Leader program began, our first cohort chose to address emotional resilience in teachers and led a book study about Onward: Cultivating Emotional Resilience in Educators by Elena Aguilar. This book and book study, facilitated the region's teachers in thoughtful discussion to both empower teachers to practice new social emotional learning strategies in their classroom (i.e., asking students to pay attention to who is doing something right and sharing it out to improve classroom community) while also supporting each teacher's emotional resiliency.  Today, many schools and districts along with TREC continue to use this book to build educator resiliency and community!
Outcomes: Those who participate in the teacher-leader program are given an opportunity to grow as educators while staying in the classroom. Three teachers out of eight in our first cohort have increased their coaching role in their districts.
Cohort 1: 2019-2020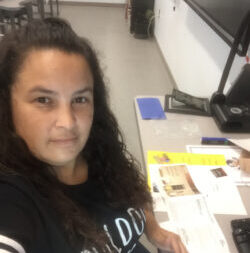 Jaime Camero
Douglas Elementary, Flowing Wells (6th Grade Science)
Teacher for 16 years
"I was inspired to become a TREC Teacher Leader when I attended the retreats and saw how much passion there was around teacher retention and building leaders from within. I wanted to work with TREC so that I could gain the confidence to pursue leadership opportunities while remaining close to the classroom setting. Building a community with my Co-Teacher Leaders has been one of the most fulfilling years of my career."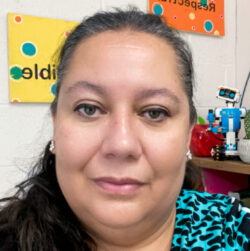 Xochitl Hosmer
Xochitl passed away in September of 2021 with a dedication and passion for education and her commitment to TREC as strong as ever. She will be forever missed and always in our hearts.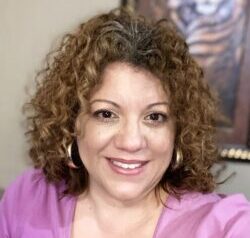 Edna Leyva
Baboquivari High School (English, AVID, Spanish)
"TREC has been the most meaningful PD of my career. Networking with teachers outside my district is an amazing experience and I look forward to more."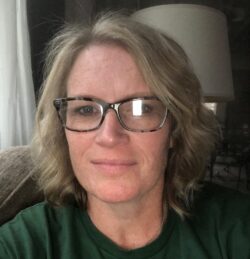 Joni Lightcap
Tanque Verde High School (Math)
"I love being involved in TREC. It has given me perspective through this pandemic and the network of teachers has breathed fresh life into my life and classroom."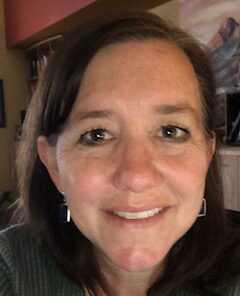 Sarah Niegocki
Academy of Tucson Schools
"I chose to teach children with disabilities because they have the right to be loved, valued, and to learn just like everyone else. I love watching when something finally clicks in their mind, the excitement of understanding, and the overcoming of obstacles. I really love being a part of their journey."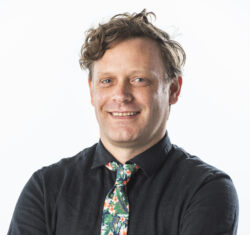 Justin Powell
Sunnyside Middle School (Math)
"Tucson has such amazing educators and TREC is focused on connecting and supporting them. I feel so lucky to be a part of the Teacher Leader program, because when teachers thrive, so do our scholars and communities."
Lauren Smoot
Tortolita Middle School, Marana (7th Grade English & Language Arts, Teaching and Technology Coach)
Teacher for 13 years
"I think that teacher learning and well-being is really vital to student success. When teachers feel valued, they are able to do their jobs better. I want to do anything I can to develop my own skills, but also cultivate growth in all teachers. The concept of a giant network of teachers learning and working together and supporting each other is really exciting. I'm so grateful to be part of TREC."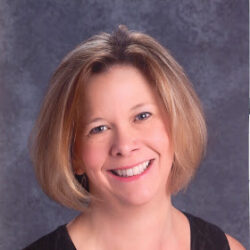 Karyn Vick-Frantziskonis, NBCT, M.Ed.
Amphitheater Public Schools (Curriculum & Instruction Support Specialist )
Teacher for 30 years
"I became a TREC Teacher Leader because I wanted to join with other teachers to help broaden Leadership and Professional Development opportunities for teachers across the Tucson area. It is a privilege to work alongside such outstanding educators in the development of this collaborative."
Cohort 2: 2020-2021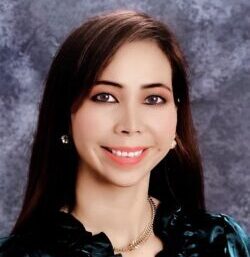 Melody Andrade
Palo Verde High Magnet (Dual Credit College Algebra, Regular College Algebra, and Geometry)
Teacher for 17 years
"With the challenge of the worldwide pandemic, education continuity, planning, and management are certainly the major issues today. How can the students continue learning while keeping themselves safe from COVID-19? How can a teacher sustain each student's needs in a new normal? How can I uplift students, parents, and teachers to win this education battle? Being in the TREC Teacher Leader, I believe I could learn and collaborate various teaching strategies to address the said issues. It is a good opportunity to bring back to my school whatever learning I could get from this group throughout the school year. I'm hoping that with TREC Teacher Leader, I could promote and learn the best way to increase the practice of 4E: Equity, Encouragement, Ethics, and Empathy in the education system."
Jacqueline Gale (Ibarra)
Desert View High School (Senior English & Creative Writing, English Department Lead and Executive Board Member of Wildcat Writers)
Teacher for 12 years
"I want to be a TREC teacher leader because I am passionate about building community, creating equitable opportunities for diverse populations, and better supporting both students and teachers who so desperately need it. Becoming a TREC teacher leader gives me the opportunity to collaborate with dedicated professionals I wouldn't ordinarily be in touch with; individuals who also want to see changes in education. Together, we are better equipped to make a difference."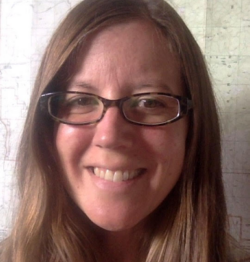 Deb Goepfrich
Agua Caliente Elementary (1st Grade)
Teacher for 14 years
"I see the need for teacher leaders to help other teachers grow in their practice. I also think teacher leaders play a crucial role in building a support community to help teachers build resilience as they work in an undervalued and stressful occupation."
Carmen Haber
CHIC Preschool, Arizona School for the Deaf and Blind (Listening and Spoken Language)
Teacher for 16 years
"I wanted to be a TREC Teacher Leader to be a support for other teachers, work on retention strategies and Professional Development opportunities for our community (teachers)"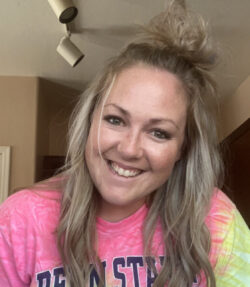 Cortney Quihuis
Vail Unified School District, Former 4th and 6th grade teacher and Instructional Team Leader
"When leadership opportunities became limited; hard to find and harder to obtain, I looked to my community for something meaningful and fulfilling, and I found that and more in the TREC Teacher Leader Program. TREC allowed me a safe place to share common experiences and vast perspectives with other educators in my own community, and provided a free and clear path to explore my passion, purpose, and a plan moving forward. "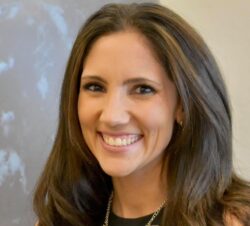 Danielle Swartz
Amphitheater Unified School District (1st Grade)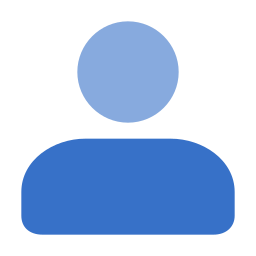 Emily Tate
Marana Unified School District (7-8th Grade Art)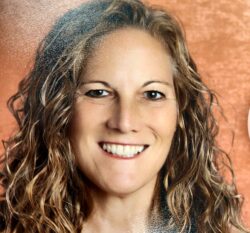 Niki Tilicki
Amphitheater Unified School District (Math, 4th Grade)
"Our dreams are always bigger than our problems and it takes passion, inspiration, and drive from teachers in groups like TREC to work together for success. "
Cohort 3: 2021-2022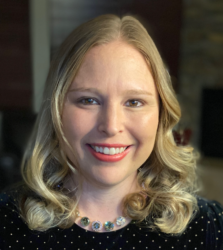 April Rubasch
Orange Grove Middle School, Catalina Foothills School District
"Teaching is one of the highest art forms, as it not only reflects the craft and skill of the individual, but communicates the value of depth, reflection, and empathy in our complex world."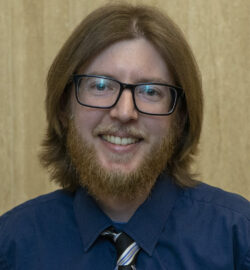 Ashton Gildea
Walden Grove High School, Sahuarita Unified

"I wanted to become a teacher leader for two main reasons. One is that teacher voices are vital to improving education and I wanted to be a part of making sure that teacher voices and needs could be heard and addressed. Second is that I felt so supported by other teachers in my first years teaching that I wanted to find a way to give back to the teaching community and help other teachers the way they helped me."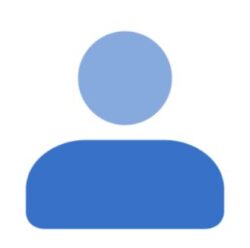 Caroline Carson
Early Childhood, Wright Elementary, TUSD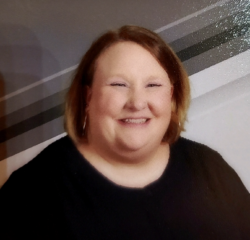 Ellen Floyd
Erickson Elementary, TUSD
5th grade, Math & Science
"I am beyond overjoyed to be a part of TREC. Becoming a Leader in my school & community is a very large goal that I have been striving for. I am looking forward to what I learn & gain from TREC & fellow educators."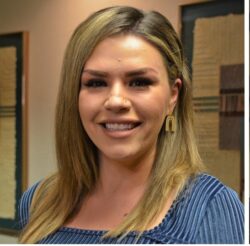 Jessica Jankowski-Gallo
Emily Meschter Early Learning Center, Flowing Wells School District
"Raising leaders in the classroom, to then let them lead the world."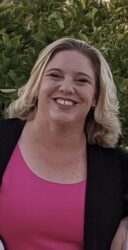 Lori LaRussa
Innovation Academy, Amphitheater School District
"I am so honored to be a part of the TREC program. Teaching is my passion and I am so excited to collaborate with other educators and support them on their teaching journey."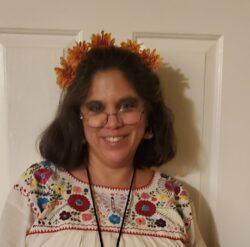 Michelle Parces
Sonoran Science Academy
"I teach because I always wanted to help "save the world" and this lets me do that one child at a time."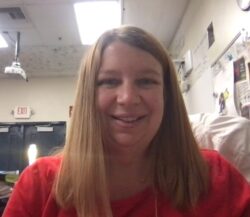 Patricia Moore
Canyon View Elementary, Catalina Foothills School District
"I am so excited to be a part of TREC! I am growing as an educator to be a better teacher for my students and I am looking forward to supporting other educators to do the same!"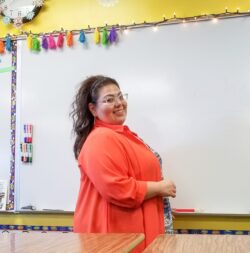 Rosa Alvarez
Sopori Elementary, Sahuarita Unified
"Being part of TREC as a teacher leader is an exciting undertaking! I am looking forward to the many important discussions, learning opportunities, and the impact we will have within our communities as a whole."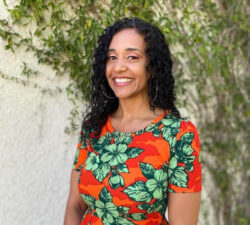 Shyleigh Scott
Holladay Elementary, TUSD
"I'm excited for the opportunity to work with other teacher leaders to strengthen and make a difference in our education community."
Cohort 4: 2022-2023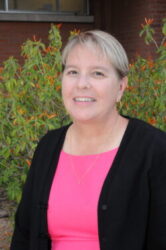 Jennifer Lichtsinn
Continental School District Preschool, Continental School District
"I've been teaching for 36 years in early childhood. I have experience with early childhood special education, kindergarten, Sheltered English Immersion and third grade. In 2019, I received a PhD in teaching and teacher education from the University of Arizona. I'm looking forward to working with the other TREC leaders. "
Anamika Sood
Lawrence 3-8 School, TUSD
"I belong to India. I had taught there for more than 17 years and here in USA, this is my 5th year as a teacher. I had worked as an Academic Supervisor for about 10 years in my country. I am very excited to join TREC as I believe it would help me enhancing my leadership and communication skills and will promote my educational and professional growth while staying in the classroom."
Cerelo V. Flores
Indian Oasis Elementary School-Intermediate Campus, Baboquivari Unified School District #40
"A lot are called and only a few were chosen. As one of the missionaries in Teaching Minds, Touching Hearts, and Transforming Lives of the future generation of the Tohono O'odham Nation I am inspired and motivated to always radiate my passion for teaching to achieve excellence. It is such an honor to be given the opportunity to join the amazing TREC Cohort 4 Family and work with my co- Teacher-Leaders who has great dreams for the school clientele and its community. "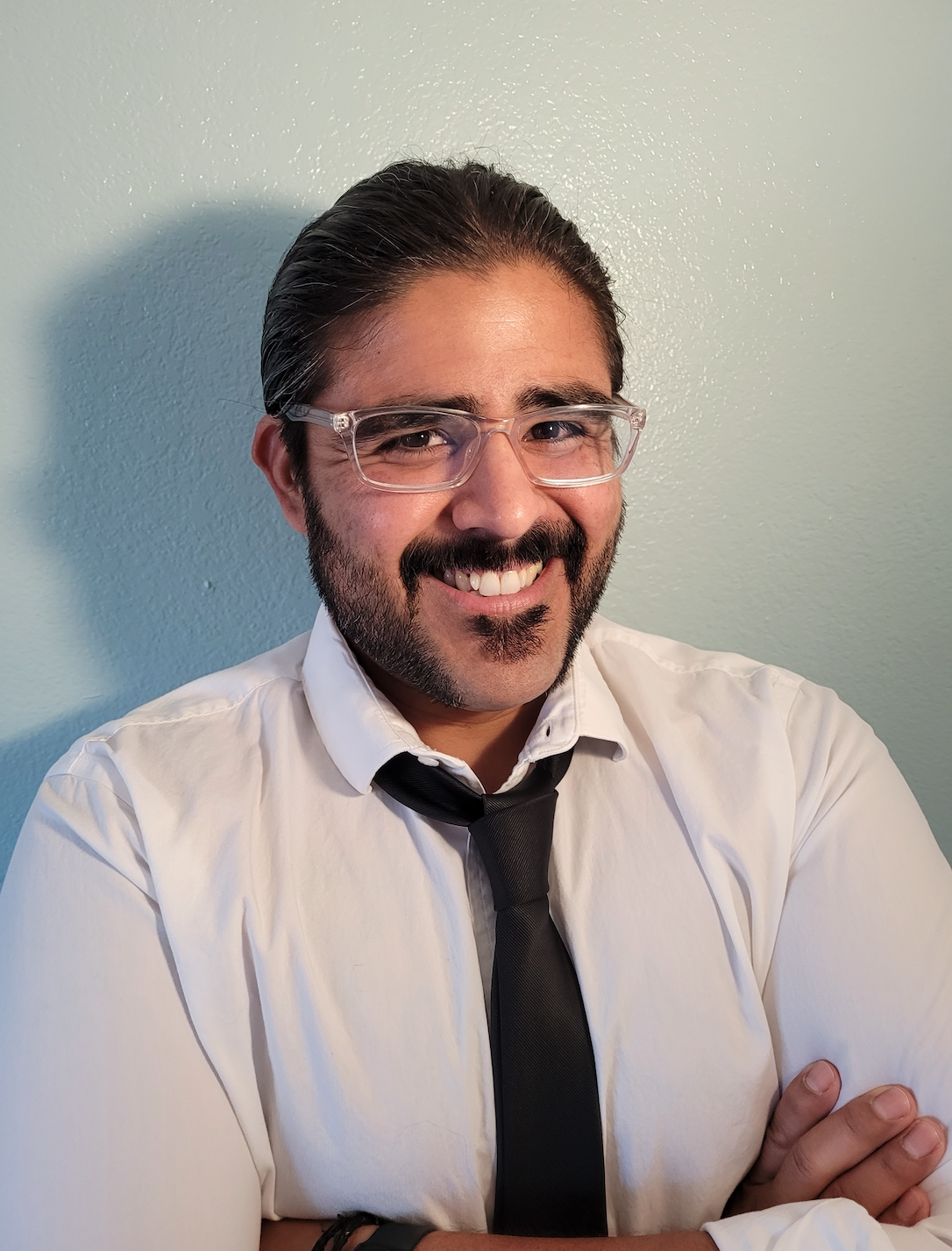 Rene Acereto
Wakefield Middle School, Tucson Unified School District

"Born & raised in Southside Tucson. Product of the University of Arizona. I'm familiar with working through struggle & succeeding beyond expectations. As a teacher I have the pleasure of experiencing both with our learners. learners.""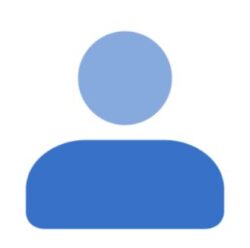 Jillian Powers
Flowing Wells Unified School District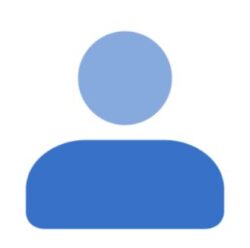 Jennifer Swansen
Tucson Unified School District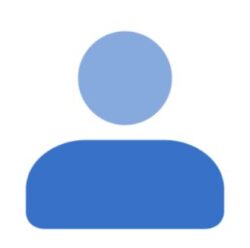 Shay Humphreys
Amphitheater Public School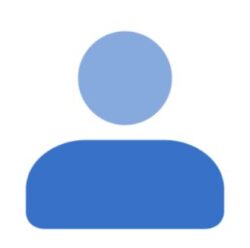 Kate Kelsey
Legacy Traditional School (Charter)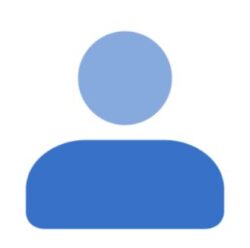 Heather Charles
City Center for Collaborative Learning
Cohort 5: Coming 2023/2024