Handout of Community Resources:
https://docs.google.com/document/d/1DPAONQNTVUy3yizuIylTHHS3x2mLbD-BbIS41oCH9gY/edit
TREC works to leverage the resources in the region to support the region's educators and also fill in gaps as needed. Teachers in the region have identified supporting transgender students as a gap in the region and have asked for more support around this area. TREC is bringing together a panel of experts and educators to share their experiences and best practices for supporting transgender students. This panel will not fill in the gap but will be a starting point for educators in supporting their transgender students. All attendees will receive a handout that includes key resources for supporting transgender students.
Introducing the Supporting Transgender Students Panel:
Moderator of the Event: Sunday Hamilton-
Sunday Hamilton (They/Them) is a high school counselor in Tucson, AZ where they Co-lead the school's LGBTQ+ student club.  They have been working with LGBTQ+ youth for the last 5 years, through their work at the LGBTQ+ Resource Center at the University of Arizona and with various community organizations.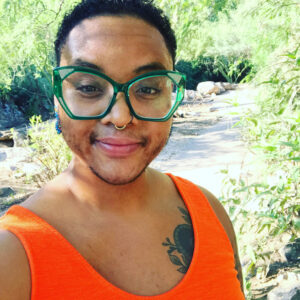 Emerson Kuhn-
Emerson Kuhn (he/her or she/him) is the Youth Services Manager and oversees all youth programming run by SAAF out of the Thornhill-Lopez Center on 4th. For the last 20 years, Emerson has been an activist and advocate for queer rights, racial equity, and the humanization of immigration reform. Most recently Emerson, or Em for short, comes to SAAF from the Pima County Health Department as the Program Manager for their HIV/STD Surveillance program.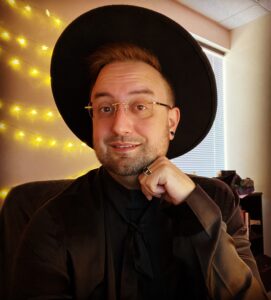 Benjamin Lebovitz-
Benjamin Lebovitz (he/him) is a doctoral student at the University of Wisconsin-Madison, studying Educational Leadership and Policy Analysis. Prior to moving to Madison, Ben taught choir and drama at Walden Grove High School in Sahuarita, Arizona, where he also advised the school's Gender and Sexuality Alliance.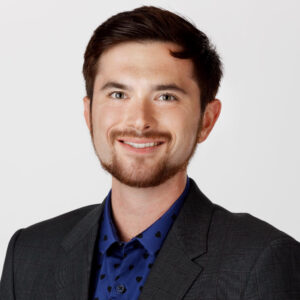 Kristen Godfrey-
Kristen Godfrey (they/she) is the Director of LGBTQ+ affairs at the University of Arizona. Kristen has worked alongside LGBTQ2S+ young people (ages 12+) for the past nine years in drop-in centers and in the foster care system.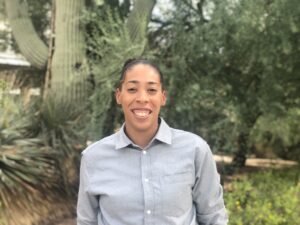 Lizette Trujillo-
Lizette Trujillo (She/Her/Ella) is a community advocate for transgender youth and families. She spends much of her time volunteering for the Southern Arizona Gender Alliance, where she and her spouse facilitate a local support group for families of transgender, gender creative/non-conforming youth called Families Transformed. Lizette is a proud mother to a 14-year-old transgender son and enjoys being a mother above all else. She is committed to continuing to bring awareness regarding the rights and needs of families of transgender youth locally and nationally.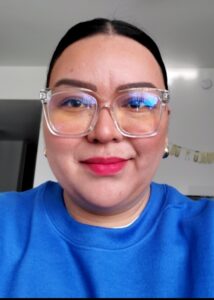 Wallace Hudson: GLSEN Phoenix Education Program Manager
Please rate this On Demand resource here
For questions regarding this resource, please contact Tucson Regional Educator Collaborative.
Contact Name:

Alicia Durbin

Phone No:

(520) 621-7511

Email Address:

trecarizona@arizona.edu