Social and Emotional Learning (SEL)
An integral part of education and human development. SEL is the process through which all young people and adults acquire and apply the knowledge, skills, and attitudes to develop healthy identities, manage emotions and achieve personal and collective goals, feel and show empathy for others, establish and maintain supportive relationships, and make responsible and caring decisions. (From: CASEL.org)
TREC has gathered a list of SEL Resources including Educator Emotional Resilience and mindfulness, support for students and some basics to learn about SEL.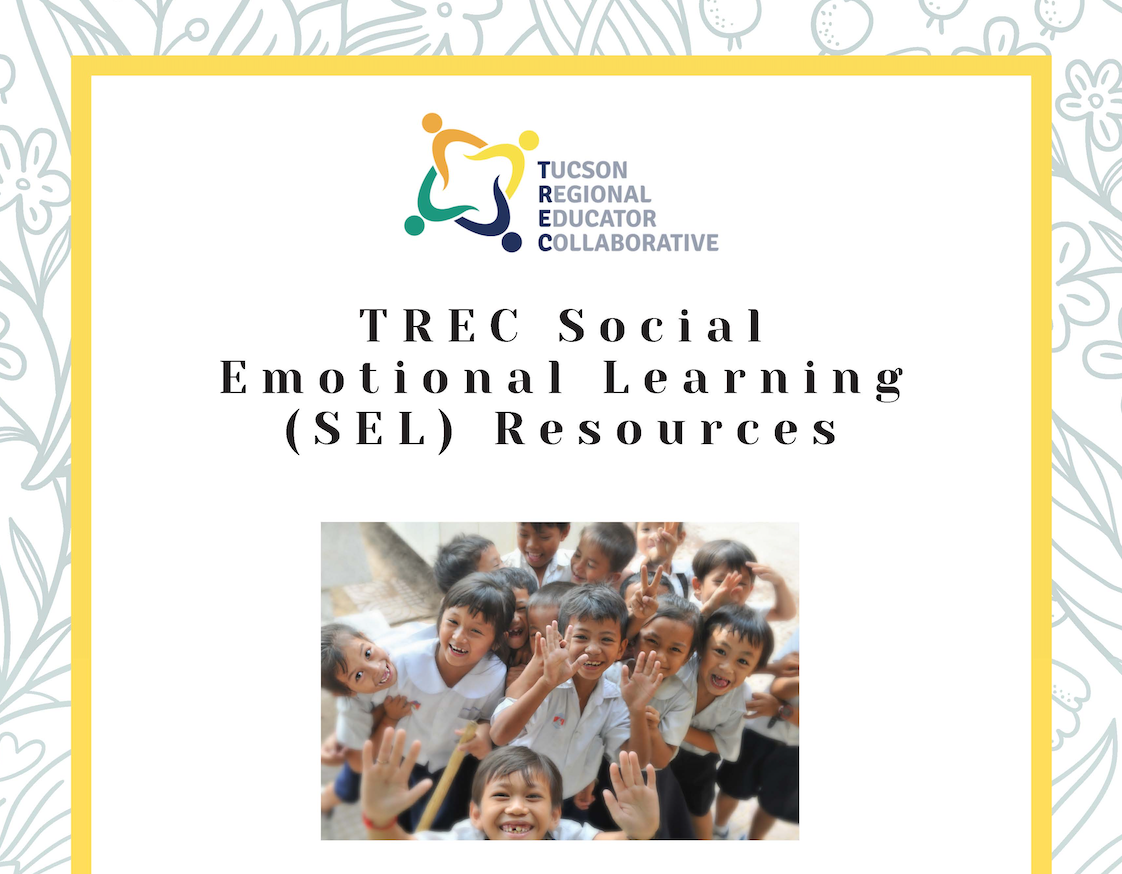 For questions regarding this resource, please contact Tucson Regional Educator Collaborative.
Contact Name:

Alicia Durbin

Phone No:

(520) 621-7511

Email Address:

trecarizona@arizona.edu