Scholarship Applications open now. Registration will open in April 15th.
Join ASTA's Science Teaching Symposium for four incredible days of professional learning. Start each day with the recognition that teachers are human beings first and foremost. Explore your own social-emotional learning and hone in on strategies you can immediately put into practice for yourself. Then, as humans doing the work of professional educators, you will learn from expert scientists from around Arizona and the country.
Throughout this virtual symposium, you will learn about a variety of science fields using the crosscutting concept lens of patterns. Each participant will receive a box of books and supplies in advance of the symposium (worth ~$200). Hands-on, minds-on experiences using these materials, grade-band digestion time to discuss the content and activities, and time to ask questions of the impressive lineup of everyday STEM superheroes serving as speakers will make this professional development experience out of this world!
Interested?  Apply for a scholarship today for a complimentary registration!  Click here for the scholarship application (https://forms.gle/3Xp7mgByzpWr9jmj8)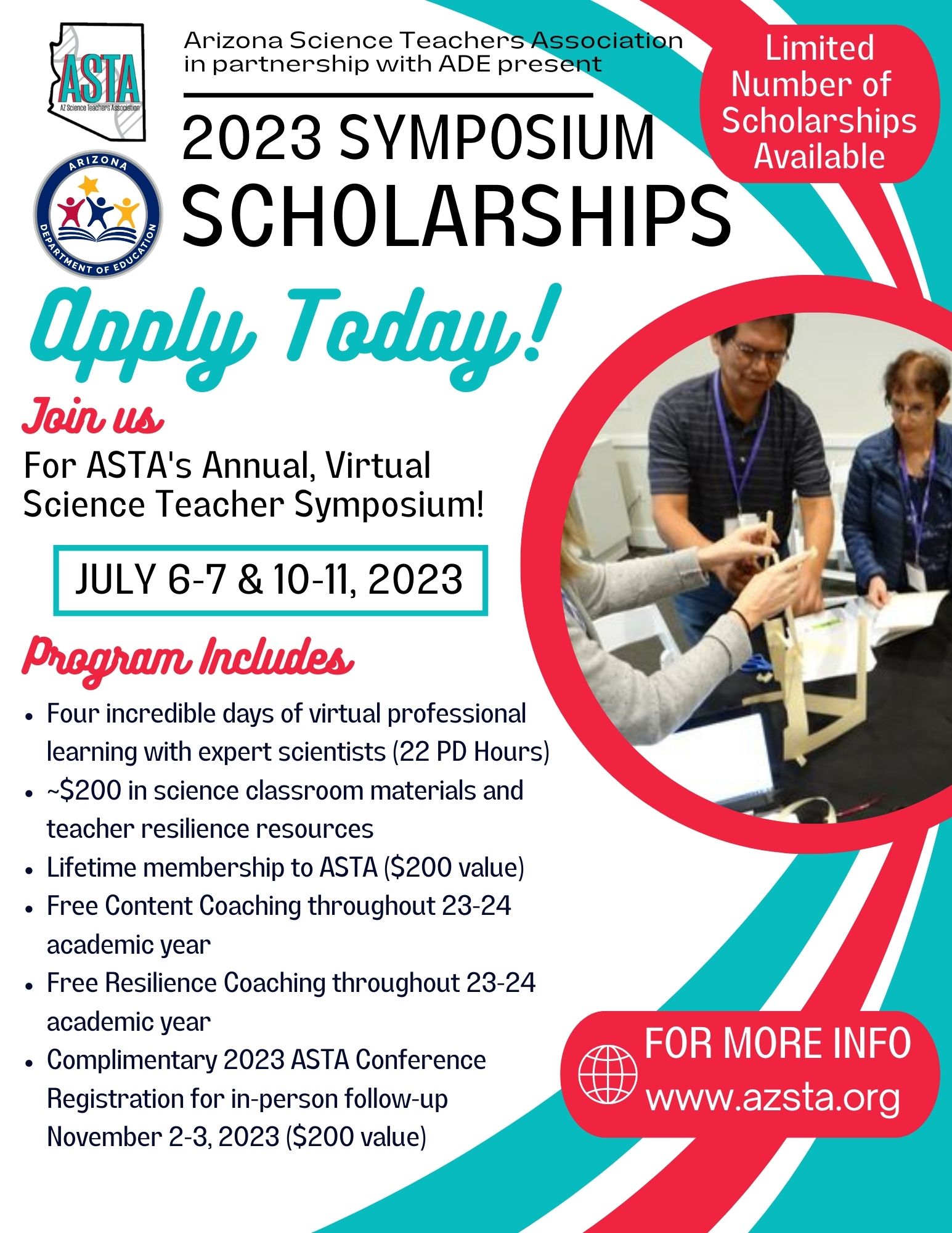 ---
Tucson Values Teachers is providing limited scholarships for educators to attend PD opportunities, if you are interested, click here for more information
---
For questions regarding this resource, please contact Arizona Science Teachers Association.
Contact Name:

Sara Torres

Phone No:

520-709-1886

Email Address:

astaexecdir@azsta.org