Join Ben's Bells on Saturday, August 20th for our Kind Campus Kick-Off for the 2022-2023 school year. We'll be discussing The Importance of Kindness and providing strategies for building an enthusiastic and engaged Kind Campus. Recognizing that educators impact students' development both in and out of the classroom, we'll be focusing on the importance of practicing kindness in all areas of our lives, as well as the interconnection between the physical, psychological, and social aspects of our kindness practice.
Based on cutting-edge research around the importance of school culture and building social-emotional skills, Kind Campus empowers administrators, staff, teachers, students, and their families to create safe and engaging school communities.
Register for this free event at BensBells.org/Kickoff. Certificates of Completion available for professional development.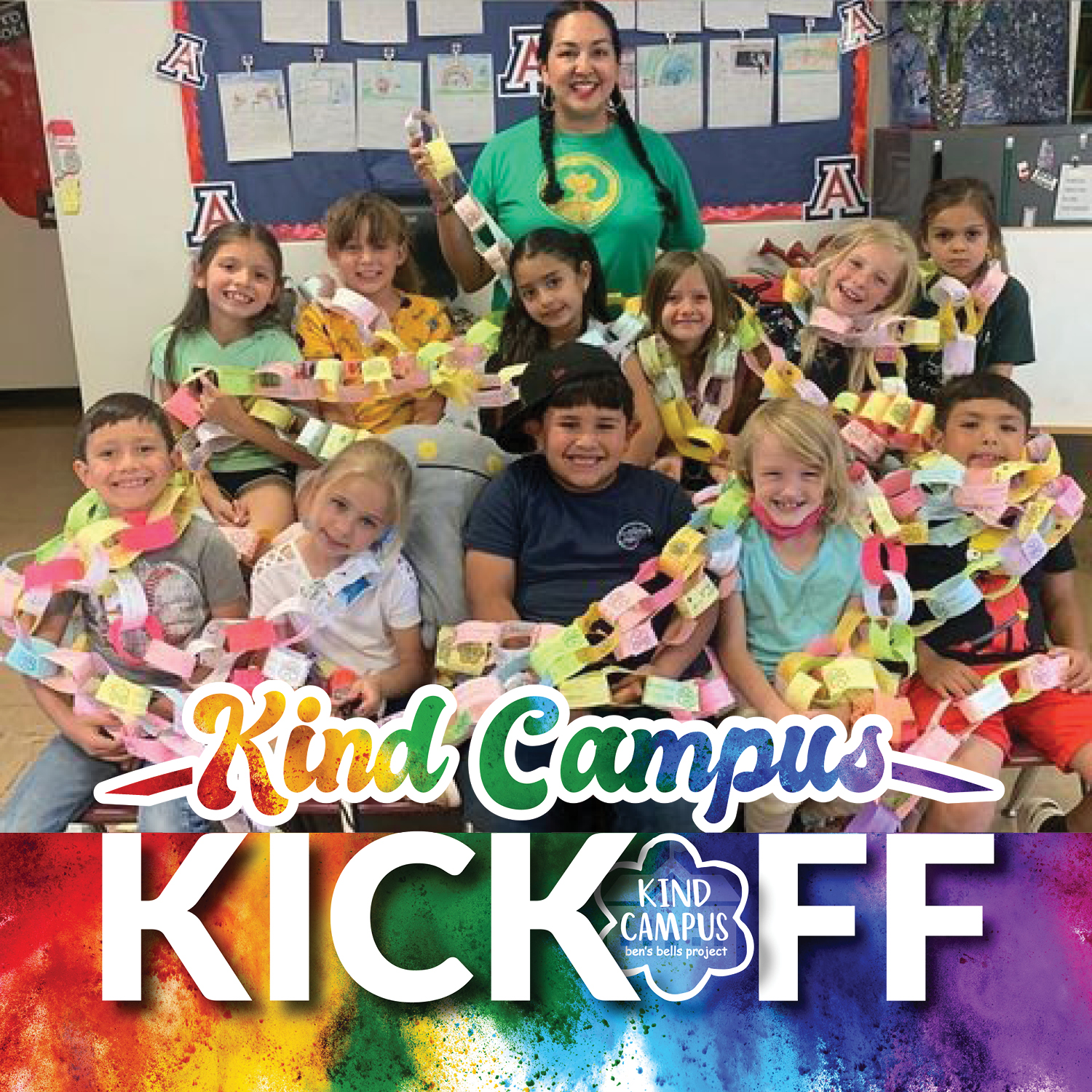 For questions regarding this resource, please contact Ben's Bells Project.
Contact Name:

Liz Levine, Education Manager

Phone No:

520-622-1379, ext. 1004

Email Address:

liz@bensbells.org