Tucson Children's Project has been busy in collaboration with New Mexico and Phoenix, to bring the Exhibit, Mosaics of Marks Words Materials to Tucson in 2024. The Exhibit details a project with materials and young children and its impact on literacy and language development.
We have arranged a presentation with a Studio Teacher in Reggio Emilia (zoom of course) that tells the story of the project with the RE Municipal infant-toddler and preK programs.
As an introduction to the Exhibit, Mirella Ruozzi will share the process and strategies that teachers and children used that demonstrate the strong impact that materials have on literacy and language development.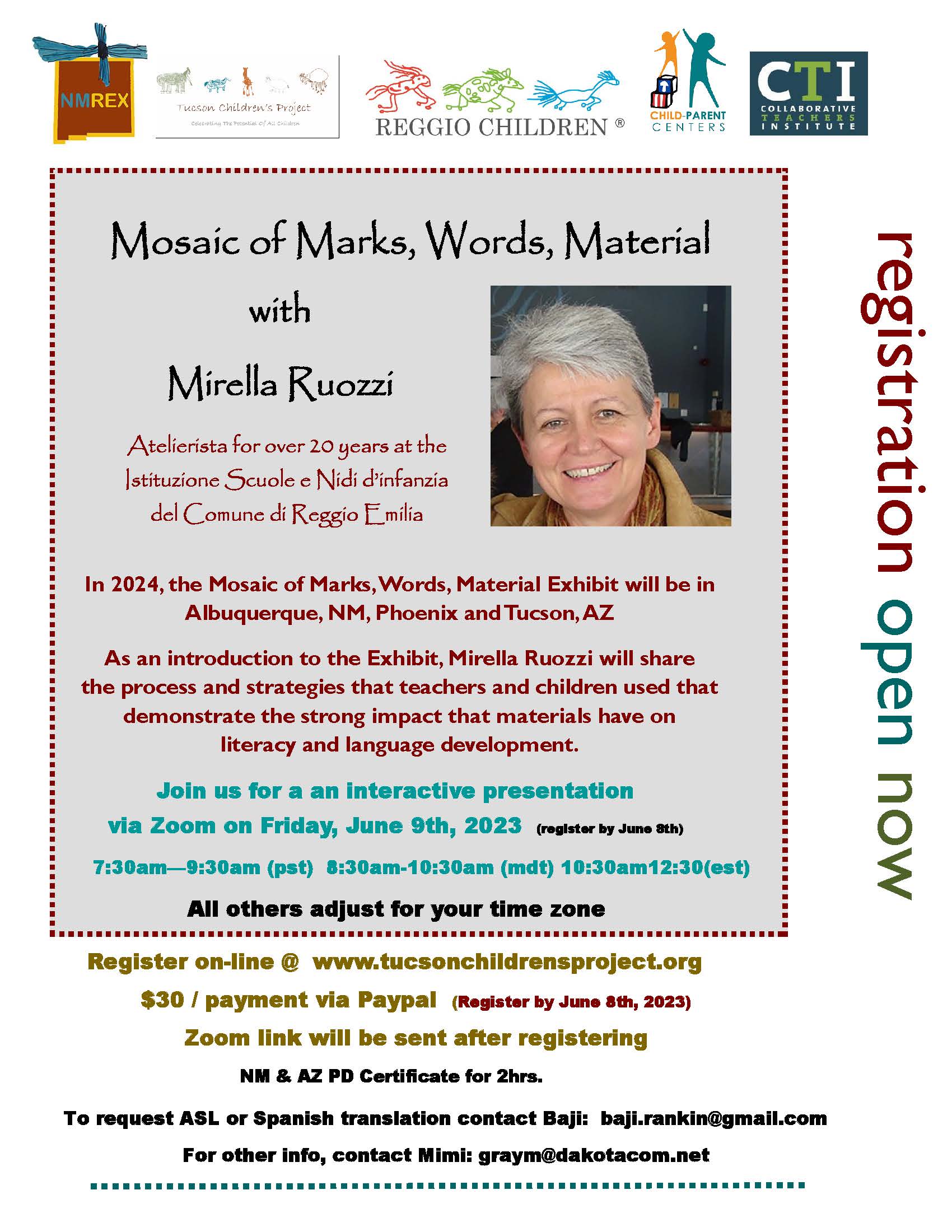 ---
Tucson Values Teachers is providing limited scholarships for educators to attend PD opportunities, if you are interested, click here for more information
---
For questions regarding this resource, please contact Tucson Children's Project.
Contact Name:

Mimi Gray

Phone No:

520-979-2186

Email Address:

graym@dakotacom.net