Program Goal
Our goal is to energize entry-level early childhood personnel through the transfer of knowledge and the development of best practices and service delivery models for children, birth to 6, and their families that promote systemic change. The Building Expertise with Early Childhood Professionals ECHO designs modules across professions that include training and case-based problem solving. (Financial support provided by the The Oscar & Elsa
Mayer Family Foundation.)
Learner Outcomes & Speaker Disclosures available here:
https://docs.google.com/presentation/d/1UzkvOUrrwrSsMLMPVpinvCY9GmacXyIj6gRYmCKc1mg/edit?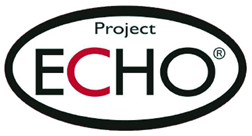 For questions regarding this resource, please contact Project ECHO.
Contact Name:

Karie Taylor

Email Address:

karie.taylor@asu.edu